Blue Wave NL102-36 48 Peel and Stick Above Ground Pool Cove White Pack of 27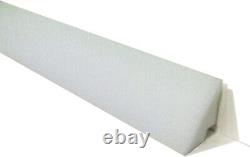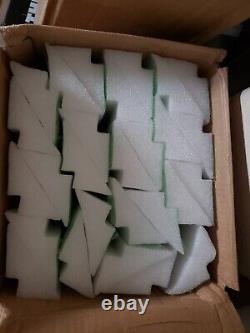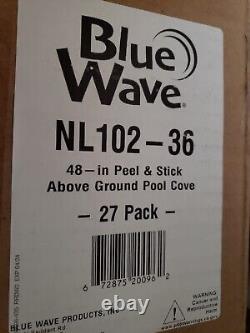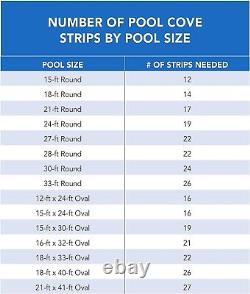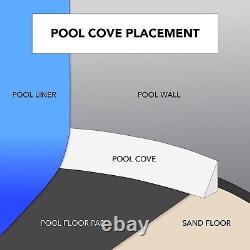 Peel and Stick Above Ground Pool Cove - 27 Pack White. Brand new in open box. 48"L x 4"W. HOW IT WORKS - The density of pool coves makes a difference. The deeper the water, the more pressure on the cove.
Higher density foam has less air. Air compresses over time, but resin doesn't. The liner remains supported because the cove won't flatten over time. EXTENDS LINER LIFE - Manufactured from resilient HDPE foam, these pool coves provide floor support which is an important role in extending a vinyl liner's life. The pool cove keeps the weight of the water inside the pool and prevents the liner from ballooning out from under the bottom of the pool wall.
EASY TO INSTALL - Each piece comes with an adhesive backing for quick and easy installation. Before you install your above-ground pool liner, simply peel, and stick each cove to the inside, bottom of the pool wall. AVAILABLE IN PACKS - Offered in a variety of multi-packs for your convenience.
DIMENSIONS - Each piece of pool cove measures 48-in L x 4-in W x 3-in H.

---