GLI Armor Shield Liner Protection for 15' x 30' Oval Above Ground Pools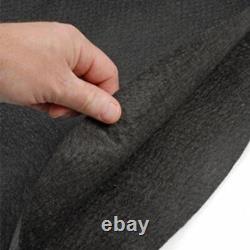 An above ground pool liner pad provides an important layer of protection between your pool liner and the ground below. Whether the base of your pool is sand, vermiculite or concrete, a pool liner pad made of tough geotextile material will prevent punctures and tears to your pool liner. Armor Shield is not a soft floor padding, but a thin mesh about 1/8 thick, similar to a rough felt fabric.
Virtually impenetrable, Armor Shield liner guard protects your liner from rocks, insects, and mold. Protects your liner from stains and rough surfaces and helps prevent foot prints or heel divots in sand bottom pools.

---